Buildings are all the structures on a Base or Deposit that a Player may interact with or destroy. These Buidings server numerous functions and are split into Three Main Categories: Resource, Military and Defense with the exception of the Command Center which falls into its own category.
General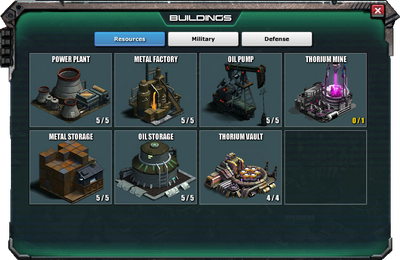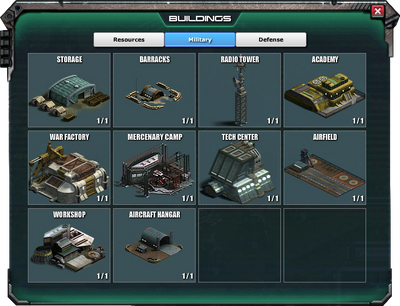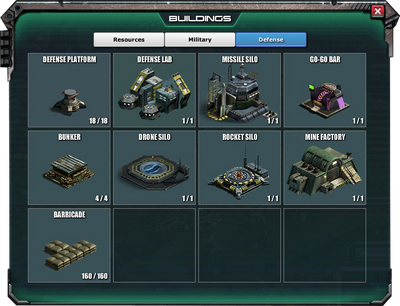 ---
Please Note: Turrets are not included in this page as they are not in the above buildings windows.
Additional Information
Buildings may be Constructed, Accessed or Upgraded in several ways including the Buildings Button located above the Mission Box or by "Right Clicking" an individual building.
At the beginning of a new game the Player has 7 Buildings per-constucted ( Quantity ):
Related Pages
Trending pages
All items (116)
Community content is available under
CC-BY-SA
unless otherwise noted.