T • C
   

ATTENTION : CLEANING REQUIRED !

   

This Article may not meet the War Commander Wiki's standards and may contain Outdated or Incorrect Information.
You can help by Cleaning this Article.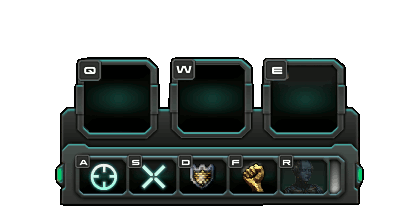 Overview
General Information here....
Features
Commands
Commands can be used for Attacking and Defending Units.
Hotkeys
X ( Hotkey =

"X"

)  :

Hit the X key during battle to spread the units.

B ( Hotkey =

"B"

)  :

Hit the B key during battle to show the health of all enemy units.

SHIFT & NUMBER ( Hotkey =

"SHIFT"

)  :

Press any number key while holding Shift to designate a number to the selected units. When the number is pressed again, the units will be selected.
Update History
Listed in Reverse Chronological Order -- Click [ Expand ] to View Earliest Updates
Additional Facts
Trivia
Combat Controls replaced Defensive Stances for defending Units.
The unit that is on Fire at Will mode may attack the combative building first.
Quotes
"

Attention Commanders,

We've been hard at work, and are releasing New Combat Controls! These changes set the groundwork for a future improvements that will create more consistent performance of the AI, and an overall better gameplay experience.

Today introduces a collection of AI and UI enhancements. A lot is getting revamped under the hood, and all-in-all this work should improve the consistency of troop behavior, provide better UI, and open many doors for exciting new gameplay going forward. You'll notice some changes at first, but overall this system will improve your ability to command effectively in battle.

"

 

— Kixeye 
Related Pages
External Links
Gallery - Animated
Gallery
Gallery - Historical
Video
Community content is available under
CC-BY-SA
unless otherwise noted.