---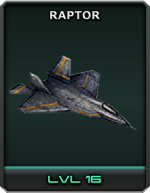 SPLASH DAMAGE
SPACE
INFANTRY
VEHICLE
AIR
BUILDING
MAP SPEED
YES
200
OK
BEST
CAN'T HIT
BEST
N / A
Stat Progression
Level
Upgrade Cost
Upgrade
Time
Tech
Center
Production Cost
Speed
Health
Range
Damage
(DPS)
Metal
Oil
Thorium
Metal
Oil
1
4,000,000
4,800,000
0
10m
6
20,000
50,000
20
1,400
330
1,200
2
3,000,000
3,600,000
0
30m
6
26,000
67,500
20
1,700
365
1,400
3
4,320,000
5,184,000
0
40m
7
67,600
182,250
20
2,000
400
1,560
4
6,220,800
7,465,000
0
1h 0m
7
87,880
246,038
20
2,200
425
1,740
5
8,957,950
10,749,500
0
10h 0m
8
114,244
332,150
20
2,400
450
1,900
6
12,899,450
15,479,300
0
10h 0 m
8
148,518
448,404
20
2,600
475
2,060
7
18,575,210
22,290,300
0
20h 0m
9
193,072
605,344
20
2,800
483
2,220
8
26,748,300
27,010,000
0
1d 6h
9
250,994
817,216
20
3,000
491
2,375
9
26,748,300
27,010,000
0
1d 16h
10
300,000
900,000
20
3,000
500
2,500
10
26,748,300
27,010,000
800,000
5s
10
325,000
1,250,000
20
3,500
500
3,000
11
26,748,300
27,010,000
800,000
5s
10
325,000
1,250,000
20
3,850
500
3,300
12
29,423,100
29,711,000
1,200,000
5s
10
325,000
1,250,000
20
4,200
500
3,600
13
31,500,000
31,800,000
1,800,000
5s
10
325,000
1,250,000
20
4,550
500
3,900
14
31,500,000
31,800,000
1,800,000
5s
10
325,000
1,250,000
20
4,900
500
4,200
15
31,500,000
31,800,000
4,000,000
5s
10
325,000
1,250,000
20
8,750
500
6,000
16
47,224,080
42,501,700
4,000,000
7d 4h
10
325,000
1,250,000
20
9,100
500
6,300
Total
285,000,000
298,000,000
10,400,000
Note : Showing Data from Non-Customized Unit
Yellow indicates increase from previous level. Underline Indicates Max Value.
Build & Repair Information
Level 10 Airfield Build & Repair Times Per Raptor Level
Level 1
Level 2
Level 3
Level 4
Level 5
Level 6
Level 7
Level 8
Level 9
Level 10+
Build
1h 39m
1h 39m
1h 39m
1h 39m
1h 39m
1h 39m
1h 39m
3h 21m
Repair
19m 48s
36m 40s
Level 10 Airfield Repair Costs Per Raptor Level
Metal
13,520
Oil
36,450
Times for other Airfield Levels may be calculated by adding 5% for each level below Level 10.
Effective Raptor Levels vs Turrets
Turret Level
Raptor Level Required to Out Range
AA Ion
AA Plasma
Blitz
Flak
Flame
Machine
1
4
4
2
1
4
1
2
5
5
4
2
5
1
3
6
6
6
2
6
1
4
7
7
511
2
7
2
5
500
500
548
2
500
2
6
525
525
600
4
525
3
7
550
550
600
4
550
3
8
600
600
660
6
600
5
9
Image
Note : Showing Data from Non-Customized Unit
Raptor Schematic Summary
RAPTOR SCHEMATIC SUMMARY   ( T )
Jet Armor 
Raptor Pilot 
Raptor Engine 
M61 Vulcan Cannon 
Press Down Arrow Button to View the Components of each Slot.  

•

  Hover over individual Components to view each.
Related Missions
STANDARD MISSION
Mission
Icon
Mission Description
Completion Awards
Images
Metal
Oil
Pre
Post
Target Locked
Unlock Raptors in Tech Center
40,000
40,000
X
X
Target Destroyed
Upgrade Raptors to Level 10
3,000,000
3,000,000
X
Some Missions May Not Be Available Until The Completion Of Others.
Additional Facts
The Raptor is one of the Original WC Units.
The Raptor received a Schematic in the Workshop in the Game Update of Mar 27, 2014.
The Raptor received the ability to be upgraded to Level 15 in Game Update of Apr 01, 2014.
The Raptor is a Strafing Attack style Aircraft.
With a non-customised speed of 20, the Raptor is the joint-second fastest moving unit in the game (next to the Oni), being beaten only by the Oni Mk. II which has a speed of 30. However, the Raptor can push the Oni into third place with a maximum possible speed of 27 (achieved using grade-VI Turbo Jets and Stinger Armor) - neither Oni can be customized for extra speed.
Due to its Speed the Raptor can avoid Flak Firing Defenses. This makes Flak Tank and Flak Turret virtually useless against the Raptor. However, the Raptor is vulnerable to never-miss weapons, especially the Blitz Turret, AA Plasma Turret and Flame Cannon (all of which can outrange the Raptor and shoot it down before it engages its targets), so it is advisable to destroy these first before sending a Raptor to attack.
The Raptor is commonly used for Limited Pass Surgical Strikes against targets Like Power Plants or Flak Tanks that are located out of reach of other Aircraft.
Alongside both Oni variants, the Raptor has the longest Range (500) of any Fixed wing Aircraft in the game.  Due to its Strafing Attack style which in most cases take it directly over the Base Defenses, it cannot use this range to avoid defenses completely, as can Hover Aircraft such as the Cobra, Warhawk or Hellstorm.  However, the range helps to ensure that it fires before it can be shot down.
The Raptor, Level 10+, adds the Napalm Status Effect to its strikes as its Thorium Technology Advantage.
All Turrets, Buildings and certain Customized Units are Immune to the Napalm Status Effect.
The Raptor's 200 Space Requirement precludes it from being added to an Airfield containing 5 Hellstorms forcing the Player to use Thunderbolts instead.
A Level 10 Airfield can hold up to 7 Raptors.
Unlocking of the Raptor is required prior to several other Aircraft being Unlocked, These include the Hellstorm, Halcyon, Havoc, Kondor and the Spectre.
For those who do not know a raptor fires 2 explosive high radius rockets in the update they fire 3 explosive rockets.
The Raptor's Upgrade Times were reduced in the Game Update of Oct. 02, 2014.
The Raptor appears to be based off the Lockheed Martin F-22 Raptor, sharing both the same name and an almost identical design.
Quotes
"

Raptors bring the pain from above with strafing runs on ground units.

"



 

— In-game description 
"

Precise and deadly, napalm has been added to further demoralize foes, burning their base long after the blow was dealt.

"



 

— Level 10 description 
"

Upgrade your Raptor for the ultimate in-flight experience!

"



 

— Level 10 Mission 
External Links
Gallery - Animated
Gallery
Images may have been resized to fit in the page. Click on an image to view actual size.
Community content is available under
CC-BY-SA
unless otherwise noted.